Allstate is a long time client of Leo Burnett. Besides the varying personalities, the account has multiple campaigns, over 14 business units and specific benefit and promotional offerings. It also had an aggressive online media buy with multiple vendors and target markets. Allstate was about 40% of my billable hours from 2011– 2015. This large scope of work was produced from creative concept to design, production, QA and release to market.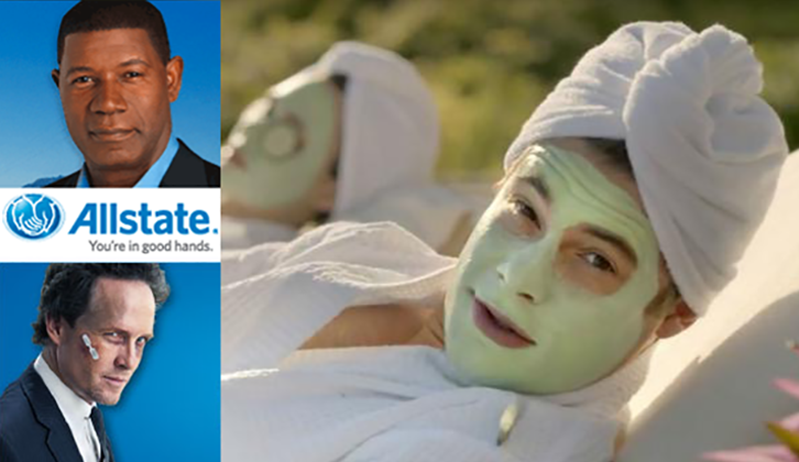 This volume of work, creative updates and deadlines produced some operational challenges.
The project managers were experiencing excessive revisions at various stages affecting timelines and budgets. Although some assets were in a central location, there was no
efficient method of access, review and reference
to the work. The project management team asked me to estimate the creation of a style guide for the team.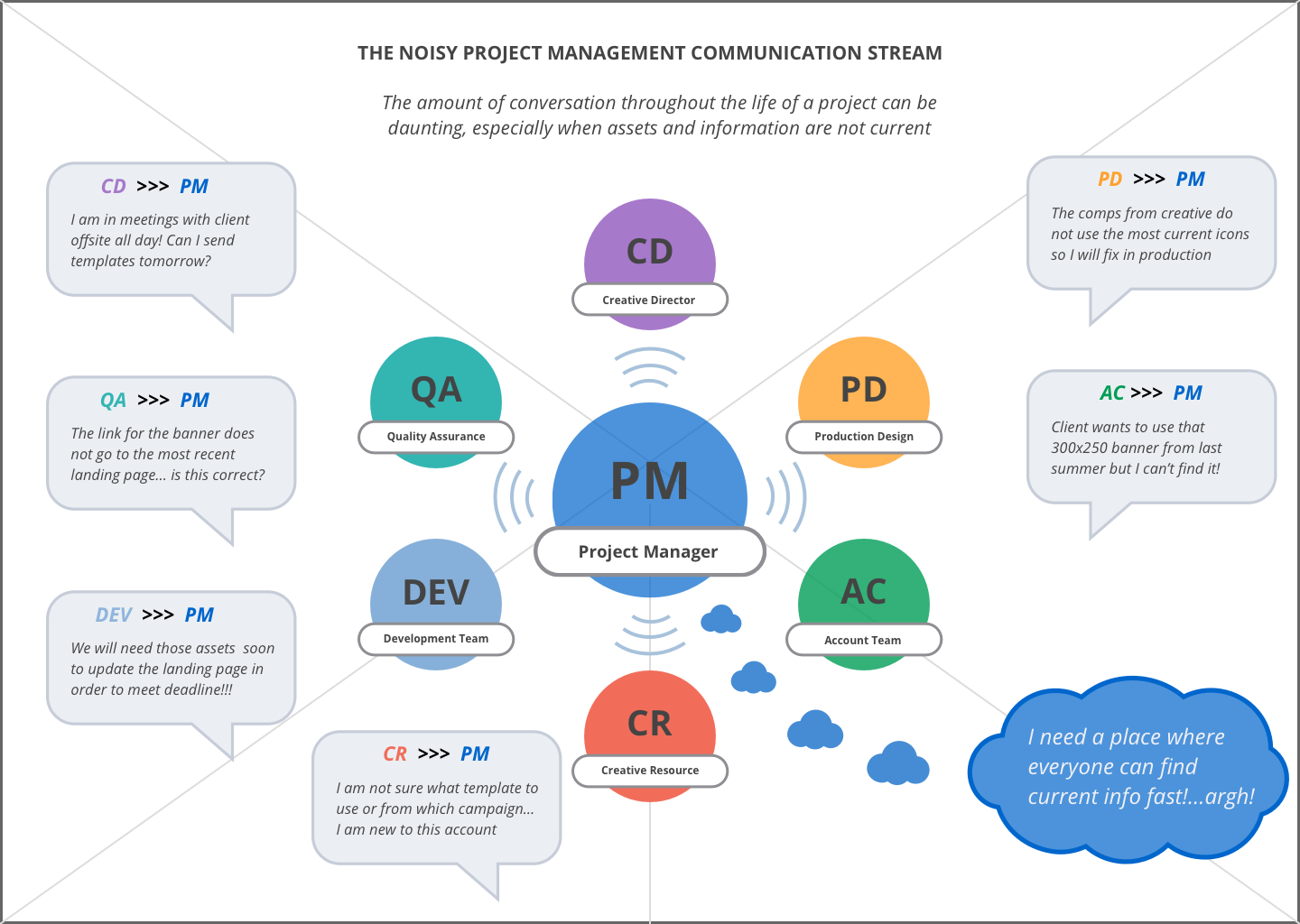 I knew a style guide would be
out of date soon
after completion and updates would be
costly and inefficient.
I asked management to allow me to pursue a better way to solve the problem. Since I had worked closely with the dev team over the years I had some inside knowledge of the process and this gave me an idea.
I knew that the dev team kept an updated dot.net library that they used for staging review,
QA, quick updates and archiving previous creative solutions. I worked with the lead engineer
for Allstate and
I designed an interface tool
for that content. It saved time and money by giving broader and direct access to the team and it was updated quickly because it evolved organically as projects evolved. Centralizing and simplifying the path
eliminated errors
 in asset usage, provided
quicker start times
and
reduced overload
in communication streams.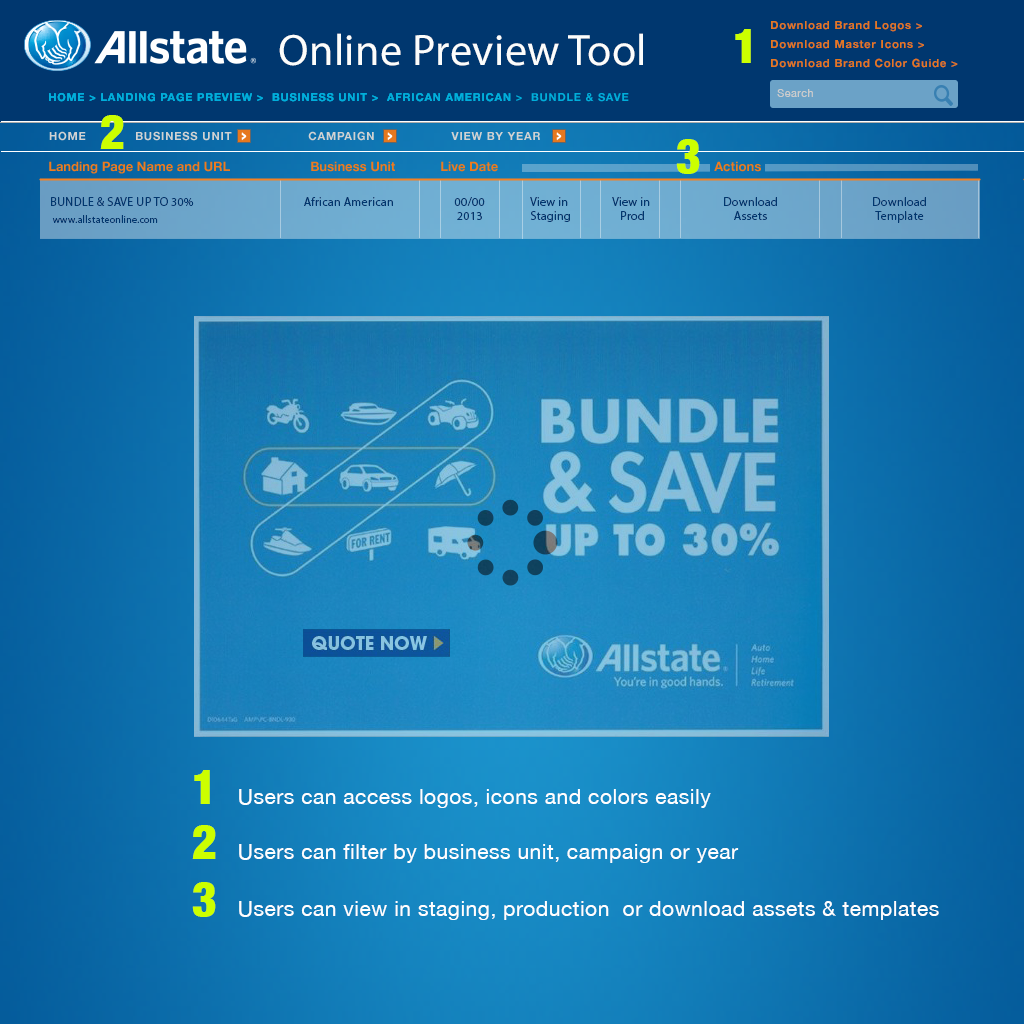 Above is a
sample screen from the Online Preview Tool with notes on user functionality. Assets in area 1 were previously buried on a server. I added access here to maximize efficiency for all team members. All in one place! Select image or click her to
view a basic pdf 
of the tool.
The concept was well received, especially by the creative leads and project managers.
I was asked to present to the CFO and he liked the idea enough to provide funding for it.